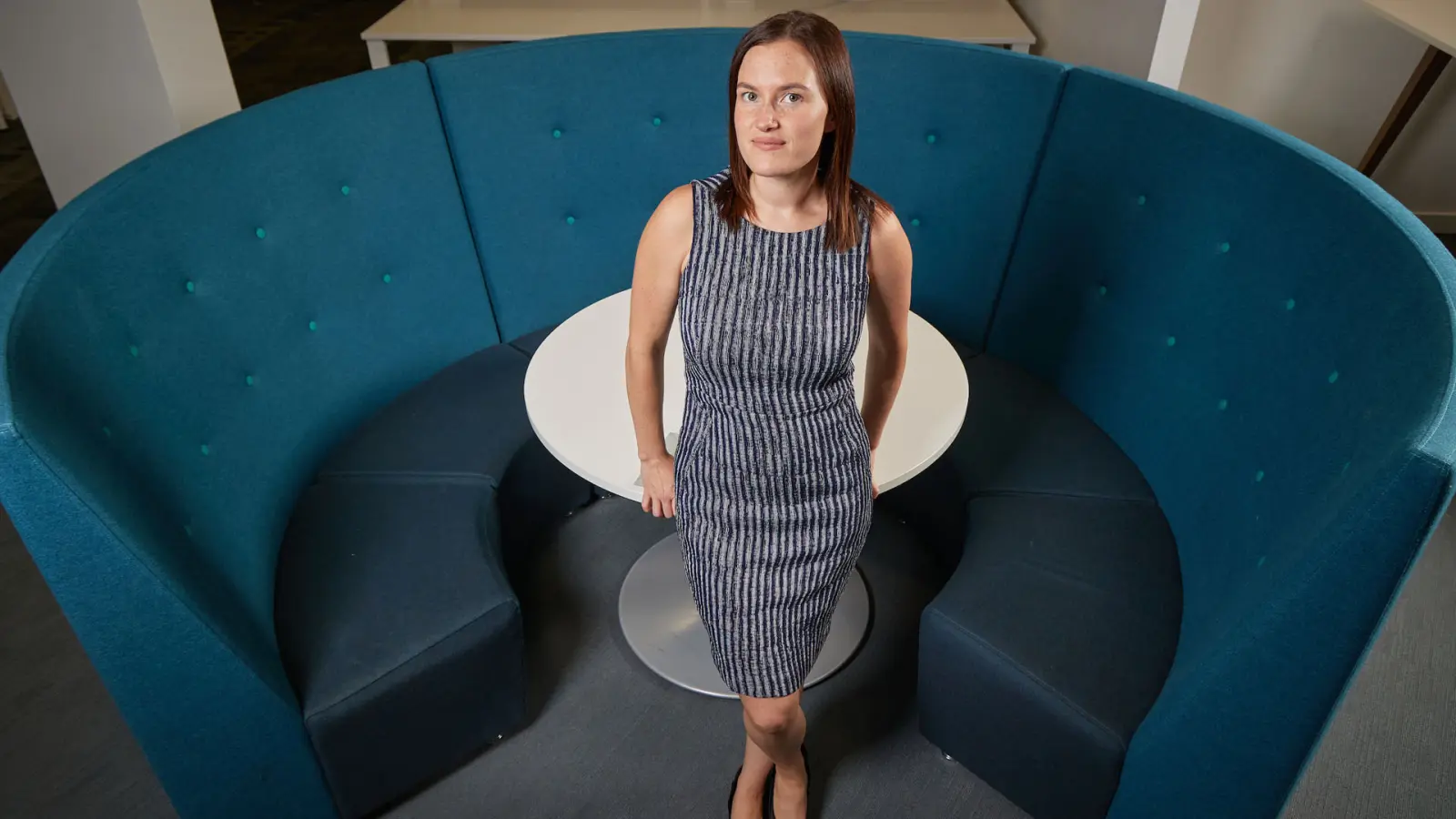 Sam Henson is on a mission to support Bosch's learning environment and help inspire confidence for other women in the business to grow and succeed.
"Brilliant learning opportunities and fantastic mentors have given me the confidence to be the person I am at work today. I started at Bosch Rexroth in St Neots on a placement year, whilst I was studying for my Business, Management and Marketing degree. But I wasn't just an intern that made the teas and coffee - from day one I was nurtured and trusted by the team, and given opportunities to get involved in real work scenarios. I really felt like I was a fully embedded associate at Bosch. This continued when I joined the company officially after my studies, on the Buying team.
In the last few years, I feel like I've really come into my own at work and that's largely thanks to what I've been doing with the Women at Rexroth group and my coaching. It's great to have a coaching culture at Bosch - there is a real emphasis on learning and supporting those around you. It's something that I've got so much out of personally, and I'm hoping to give back to others through the courses we run and the support we offer.
We focus on four main areas including STEM, health (honing in recently on the menopause and mental health with our Mental Health Network), learning and development (supported by HR, where we get businesses in to speak on key topics such as confidence), and events like International Women's Day and Women in Engineering. To celebrate Bosch's 125-year anniversary, we are expanding one of our events to all the Bosch Rexroth sites, for people to get involved in our CSR Walk. They have the option of joining us for a run, walk or cycle - or simply for refreshments at the end if they don't fancy getting active!
2021 was when I moved across into the marketing team, giving me exposure to a different side of the business and more confidence in myself and my abilities. It was also the year that I properly started my coaching. I was chosen for the official coaching learning programme that Bosch had initiated with learning provider Babington. With my cohort of other Bosch associates, I learned lots of tools and techniques in order to become a better manager and coach, which I've been putting into practice ever since.
We studied motivation theories, unconscious bias, self-awareness, encouraging emotional intelligence and relationship management. You learn as much about how to identify behaviours in yourself as others! So, by learning how to recognise how my team's personalities can differ and working styles, it's helped me to be more understanding and assertive in my role as a coach, and tailor how I engage with them. It also played a huge part in helping build my confidence to take on my new role as a Group Leader - something I would have never even considered a few years ago.
I also have two mentors who have pushed me and challenged me to be at the best of my ability and been incredibly inspiring along the way. One leads by example through her incredible drive and determination, and the other shows me what a brilliant leader looks like with his adaptability and strong team leadership skills. I hope I can give as much back to those that I mentor as they have for me.
During my last year in a management role, I've been looking at where I can add value, grow with the company, and increase my responsibility. The Women at Rexroth group has already provided me with a space to do this outside of my day-to-day role and initiatives like our International Women's Day panel sessions, have given women in the business a greater platform to connect and empower each other. We have so many talented women at Bosch, that I feel really passionate about how we lift them up and invest in them to help them realise their potential - after all, they are the future leaders of the business!"