Pets are great, aren't they? Whether you have a dog, cat, horse, chicken, goat, hamster or another member of the animal kingdom, we have a lot of love for our pets. Over the last year, many of us have found that the love and companionship we receive from our pets, is perhaps even more important than we ever thought. With the pandemic leaving many feeling disconcerted, anxious and lonely, our pets have been a shining light in gloomy times for many of us. Maybe that's why 11% of all households have added a new pet to their family since the first lockdown and why 10% intend to do so in the near future, according to the PFMA.
We have taken a look at how owning and interacting with pets can help our wellbeing and how they have helped our associates' physical and mental wellbeing at Bosch UK through a global pandemic.
For many, having a pet provides companionship and unconditional love. The feeling of isolation and loneliness can perhaps feel a bit more distant when your dog, or cat, is nibbling your toes waiting for their dinner – or just after a bit of attention. As true as this is, the science behind owning pets only pushes the narrative even further.
Interacting with a loving and friendly pet builds upon a pre-existing human-animal relationship and releases endorphins that produce a calming effect within the brain, therefore reducing stress levels. Cortisol, a hormone which is associated with stress, has a reduced production in the brain when interacting with animals. The production of Oxytocin is a hormone which has been found to significantly increase when interacting with animals too. This is an important hormone within our body which is responsible for the feeling of love and happiness – one that is specifically associated with childbirth and bonding mothers with their babies. No wonder many of us feel a parental bond with our pets! Alongside feeling less stressed and having a little bit more love in our hearts, scientists have also found that nurturing a human-animal relationship can lead to a reduction in blood pressure and an overall improvement of one's cardiovascular health.
With this in mind, it's not hard to understand why pets are commonly used for therapy in a plethora of different situations. Dogs, cats, goats and sheep are often brought into universities for 'petting sessions' in and around exam season to combat the anxiety and stress that is often felt among revision-crazed students. Animals are also used for courses of clinical pet therapy, which aims to soothe and help people with mental health conditions like anxiety and depression, improve motor skills and joint movement amongst the disabled, and improve verbal communication and social skills amongst children.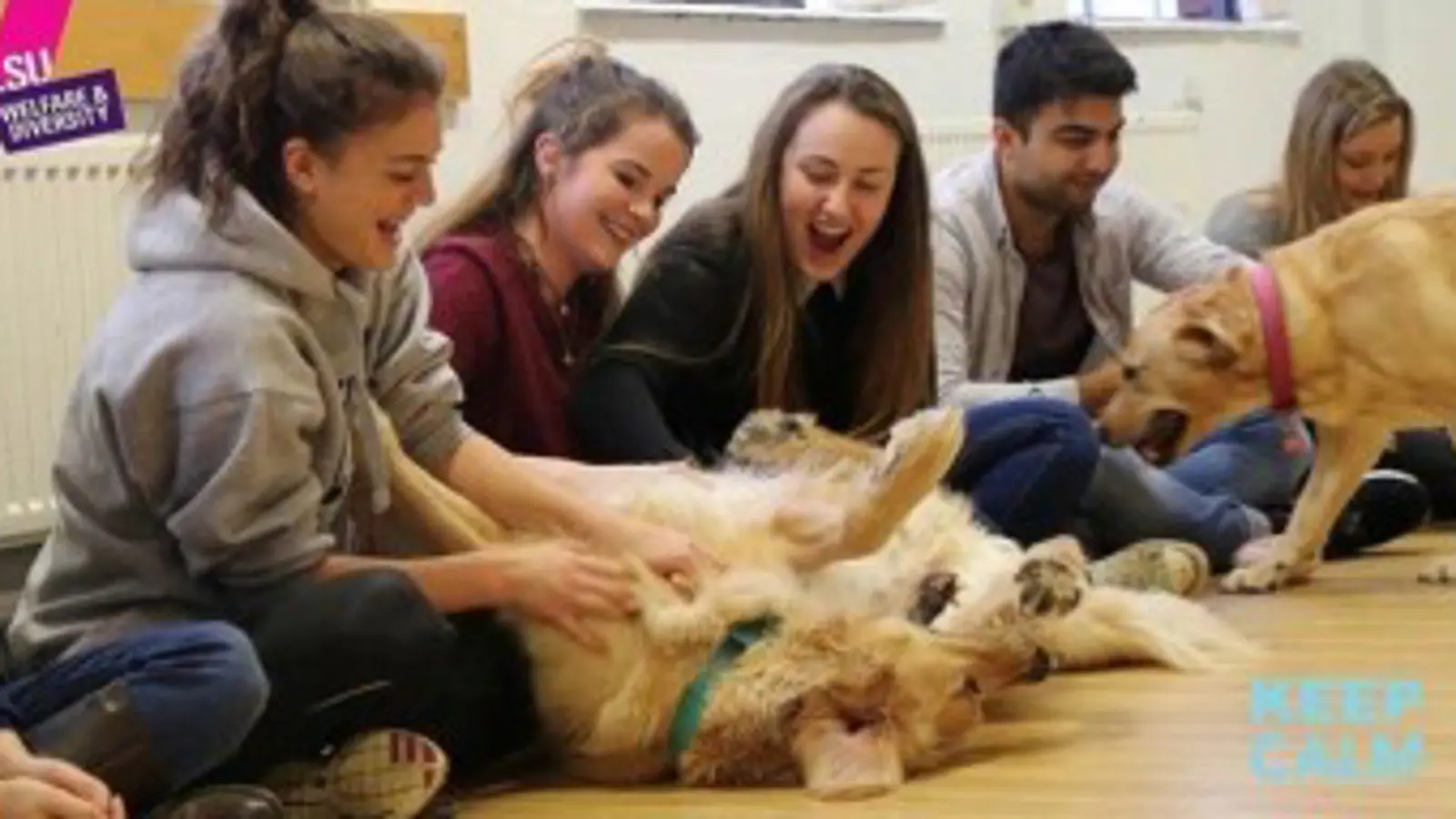 When the first lockdown was announced in March of last year, uncertainty and anxiety was a near-universal feeling and a lot of us struggled with the inability to socialise as normal. We reached out to our Bosch UK associates at the beginning of 2021, to find out just how their pets helped them cope in a turbulent 2020 full of lockdowns. Here are just a few examples: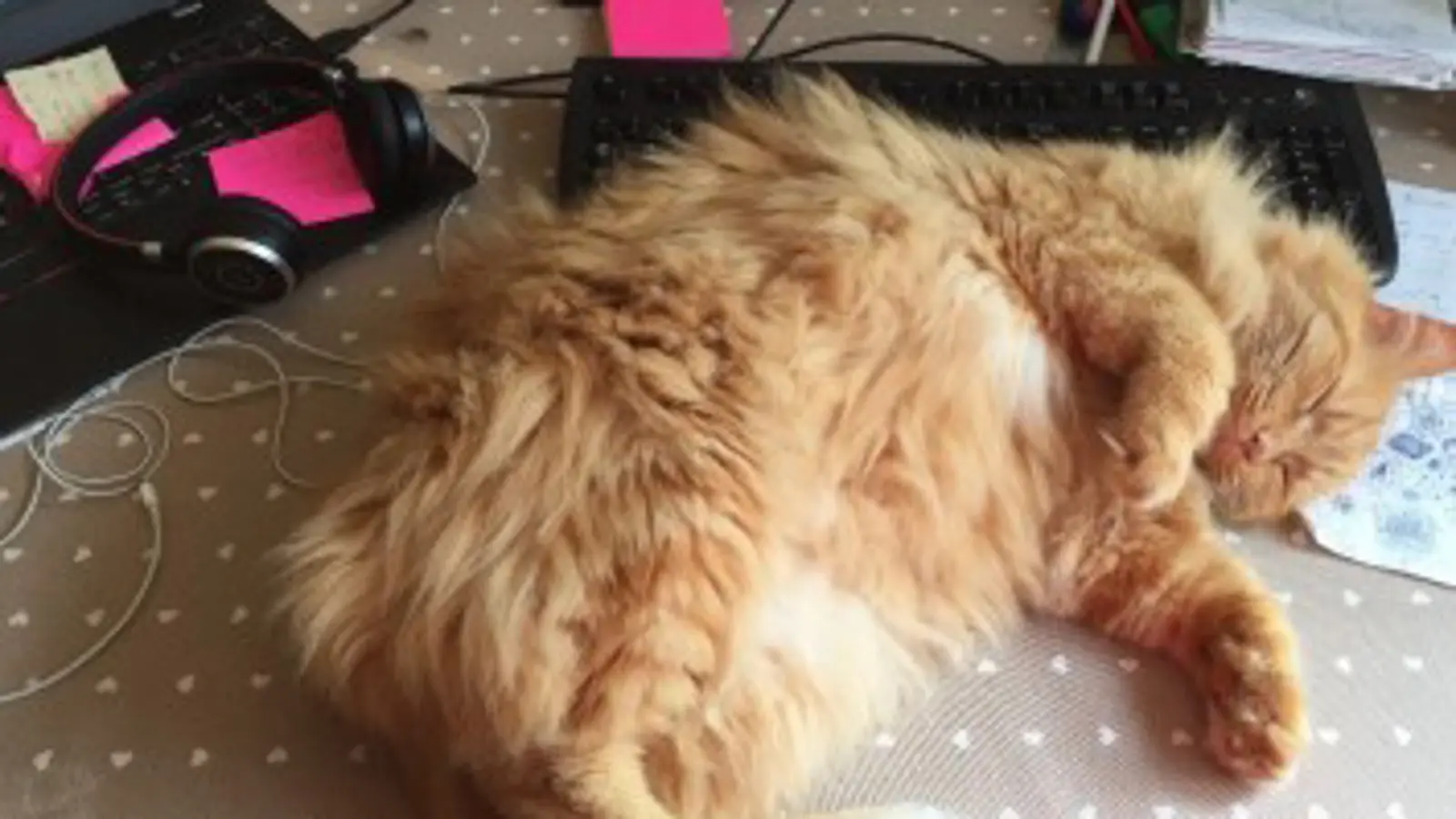 This is Henry, Amy Morris's cat. Amy works as a Quality Engineer for our Bosch Home and Garden division. Amy loves that Henry gives her a routine in lockdown – the most important being her morning cuddle before work. "There have been points where I have felt low due to not being able to see family for a long time but Henry is always there to help me start the day with a smile." – Amy Morris
This is Ned, Carl Arntzen's black Labrador. Carl is the CEO of our UK thermo-technology division, Worcester Bosch. Ned is an ex-police drug-sniffer dog, but now a fully-fledged member of the Arntzen family. Carl loves that Ned has adopted the position of keeping him active.
"Ned is now my fitness coach. He keeps me fit and healthy. Many of my colleagues will also testify that Ned loves joining in our meetings, and is regularly heard commenting in his unique way!" – Carl Arntzen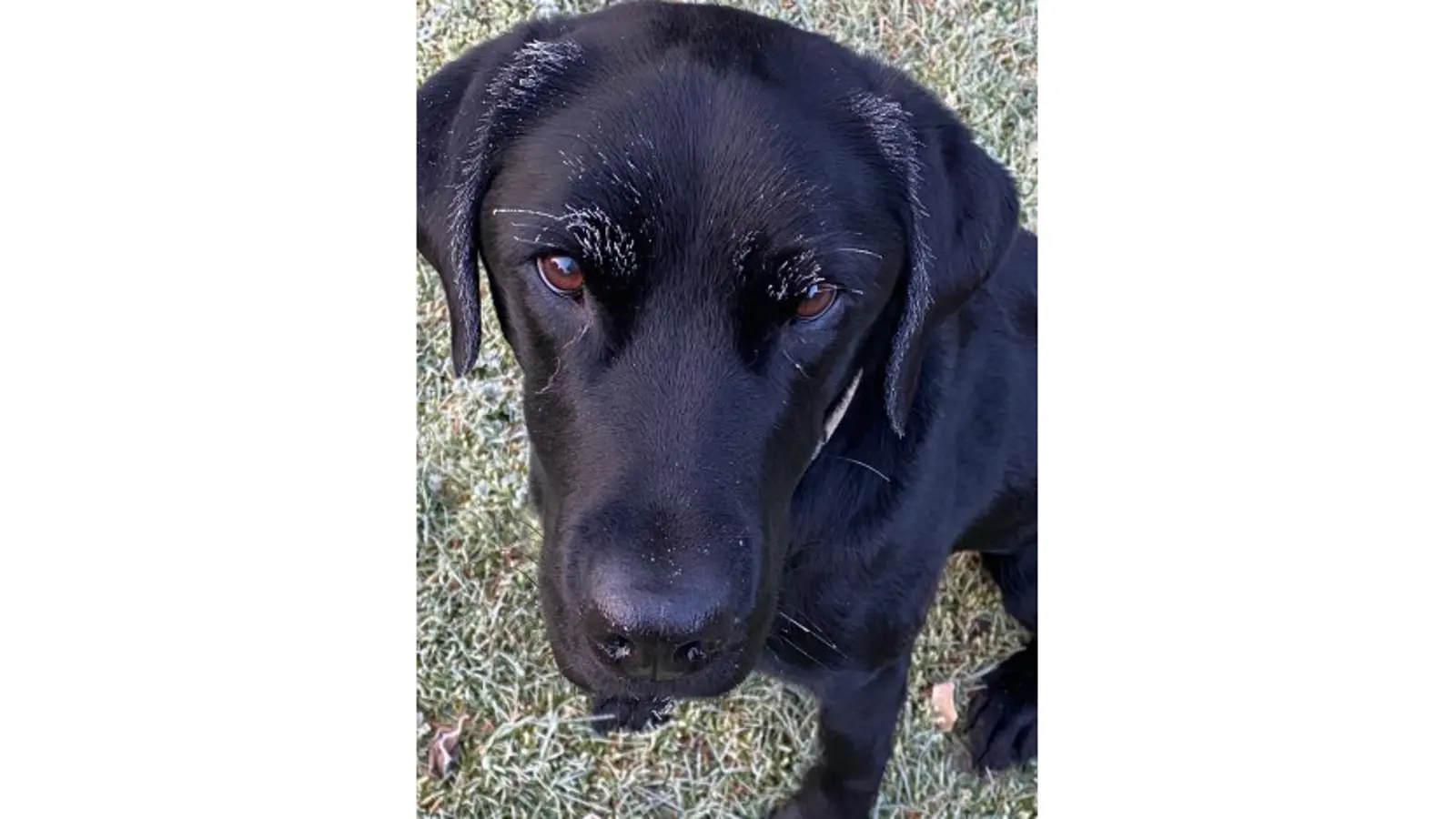 This is Harvey, Paula Gelsthorpe's West Highland Terrier. Paula is a Customer Relations Co-ordinator at Worcester Bosch. Harvey is a great character, who keeps her smiling even on a gloomy day.
"Having a routine for Harvey has kept me going through a few dark days and having him being by my side is a great comfort. If it wasn't for Harvey, I wouldn't get so much fresh air and exercise." – Paula Gelsthorpe
This is Raisin, one of David Porterfield's six Golden Guernsey Goats. David is a Business Systems IT Manager for our Automotive Aftermarket division.
"During lockdown they have really helped us keep busy and give a focus to something other than the news. Working from home has meant that I can go out to see them when I need a break. They love the company. Taking breaks helps me stay more focused when I am working. So it's a win-win really."– David Porterfield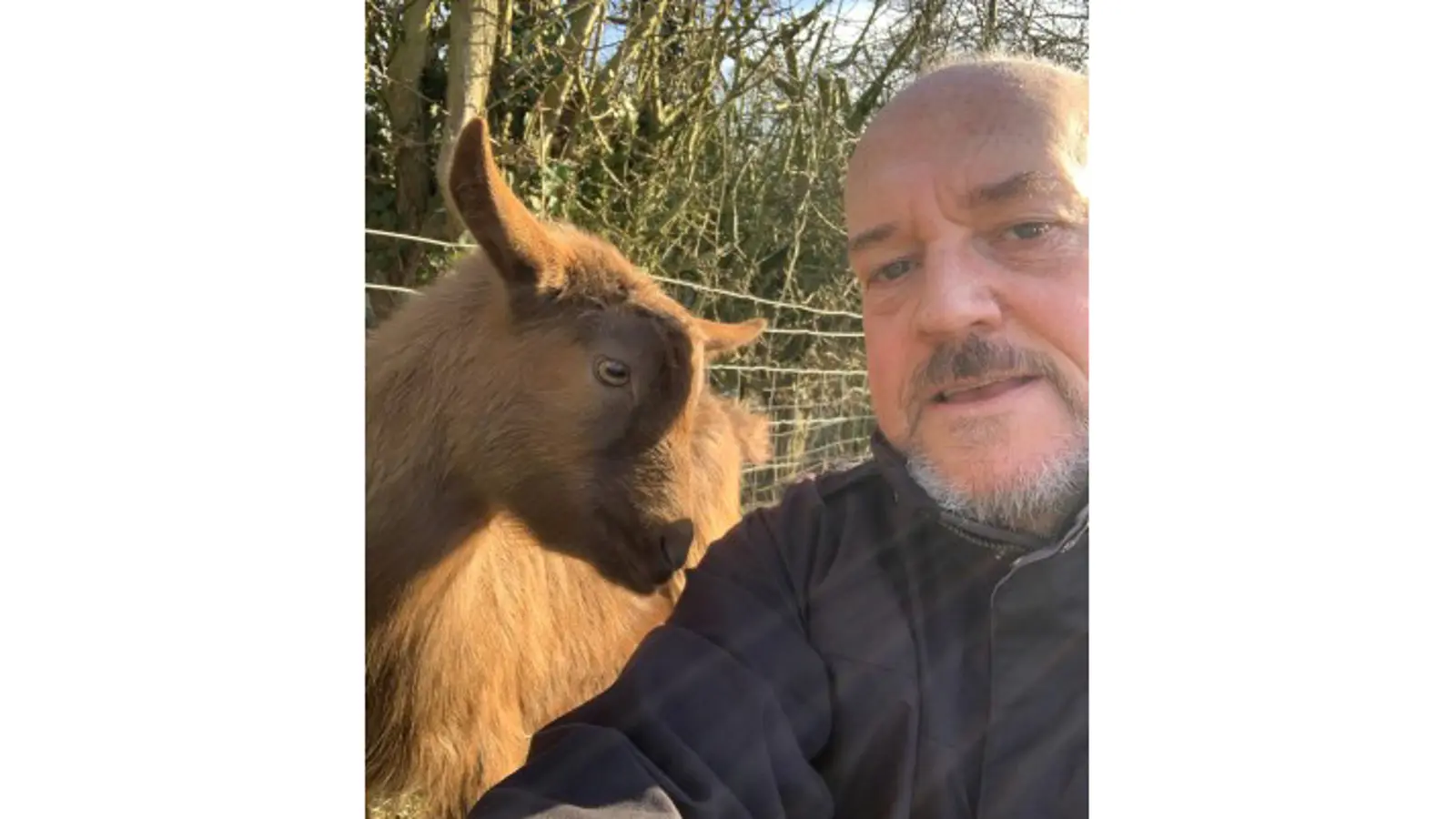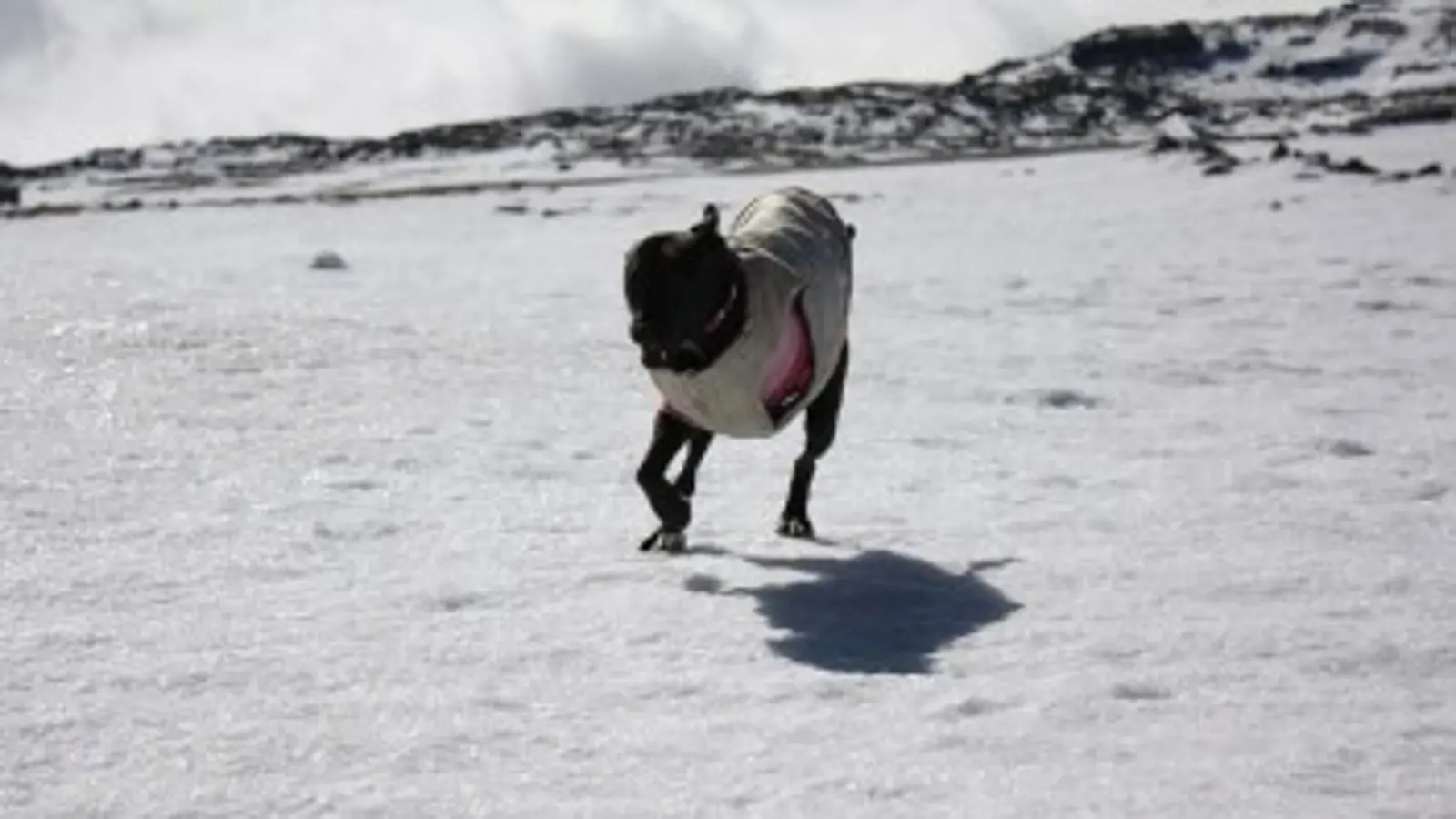 This is Milly, Ana Matos' beautiful six year old dog. Ana is the Manufacturing Engineering Group Leader at Worcester Bosch. Milly was a street dog before Ana met her, where she was unfortunately hit by a bus and lost one of her legs. Ana came across Milly on Facebook and she immediately ran to the vets and adopted her.
"I am Portuguese but over in the UK at the moment. I was with her for the first lockdown. It was so much easier when I was with her. During that time I never felt lonely. She is quite curious and jealous, so every time she saw someone on my screen she used to jump to my lap! I think that she just wants to ensure that everybody knows her." – Ana Matos